《 About Us 》
Taste • Gourmet Group Limited is a Hong Kong based restaurant group operating restaurants offering a variety of cuisines under a portfolio of brands to a diversified customer base. Since the opening of the first restaurant in 2007, we have expanded into a multi-brand business. Till now, we owned and operated a total of 49 restaurants offering Vietnamese, Japanese, Chinese, Western and Drink under 14 brands, comprising 11 self-owned brands such as La'taste Vietnamese Cuisine, Dab-Pa Peking & Szechuan Cuisine, Dab-Pa Peking & Szechuan Bistro, Dab-pa Modern Chinese Cuisine, Urawa Japanese Restaurant, Nabe Urawa, Rakuraku Ramen, Wasyohuya Yamaichi, Moments Together, Yakiniku Guu, San-Kinn, QUE, Match2, Khao San; 3 licensed brands known as Parkview, Takano Ramen and Tirpse. Most of these restaurants are strategically located in first tier and/or premium shopping malls or on street levels in prime areas and CBD, covering Hong Kong Island, Kowloon and New Territories.

We have implemented standardized restaurant operations and management procedures, which make us able to enjoy advantages brought by economies of scale, provided us with a platform to maximise our profitability and to control our operation costs. We believe that is one of the keys of our success.


Disclaimer: This website and its contents are for information purposes only and does not constitute or form a part of any (i) invitation or offer to acquire, purchase or subscribe for the shares or other securities of Taste • Gourmet Group Limited (the "Company") in any jurisdiction; (ii) a prospectus (as defined in the Companies (Winding Up and Miscellaneous Provisions) Ordinance (Chapter 32 of the laws of Hong Kong)) for any offer of shares or securities of the Company; and (iii) offer or solicitation to purchase or subscribe for securities of the Company in the United States. The shares of the Company have not been, and will not be, registered under the United States Securities Act of 1933, as amended from time to time.
Mr. WONG Ngai Shan

Chairman & Executive Director

Mr. Wong is one of the co-founders of our Group. He is responsible for our Group's overall corporate strategies, management, business development, project planning and implementation. He has assumed a leading role in our management and is responsible for formulating business direction of the Group.

Mr. Wong is the spouse of Ms. CHAN Wai Chun. He is also a director of all members of our Group.




---

Ms. CHAN Wai Chun

Executive Director & CEO

Ms. Chan is one of the co-founders of our Group. She is responsible for the overall day to day operation and management of our business, overseeing menu design, accounting, internal control, human resources, and staff training. Ms. Chan is the spouse of Mr. Wong Ngai Shan. He is also a director of all members of our Group.




---

Mr. TSANG Siu Chun

Independent Non-Executive Director, the chairman of the remuneration committee

Mr. Tsang is the managing director of An Seng Enterprises Limited and Chan Seng Yee Estates Ltd. He was the chairman of Po Leung Kuk from 1992 to 1993 and was appointed as a Non-official Justice of Peace since 1993.




---

Mr. WANG Chin Mong

Independent Non-Executive Director, the chairman of the audit committee

Mr. Wang is an associate of the Hong Kong Society of Accountants and a fellow of The Association of Chartered Certified Accountants. He is an accountant.




---

Ms. CHAN Yuen Ting

Independent Non-Executive Director, the chairman of the nomination and compliance committee

Ms. Chan is a solicitor in Hong Kong and has been a member of the Law Society of Hong Kong since 2008.




---
Introduction
Director Board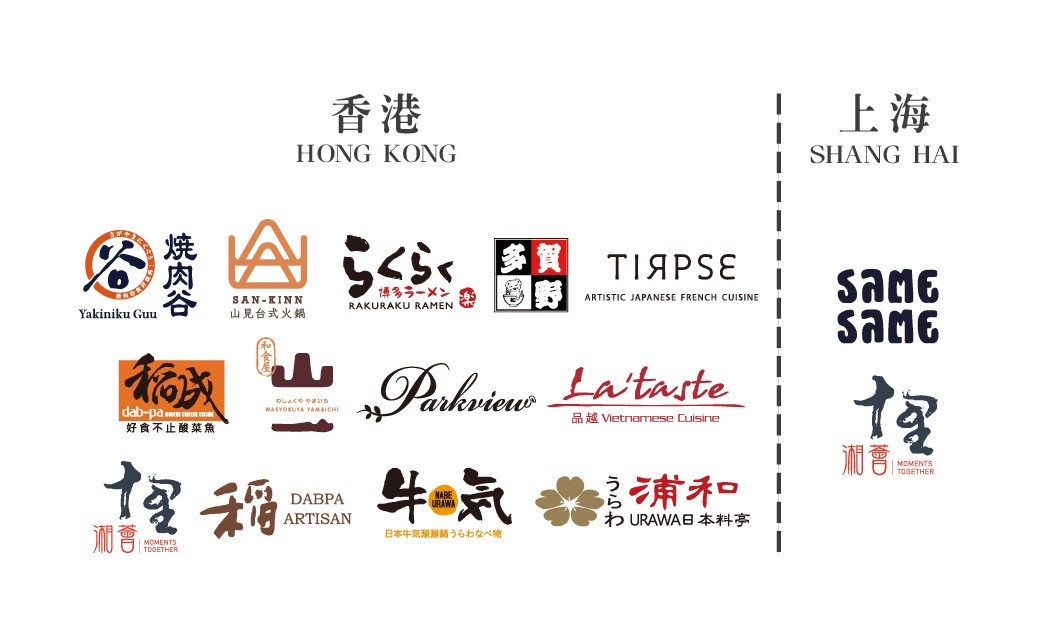 Restaurant Website:http://betterworld.hk
Company Information
Listing Date
17 January, 2018
Address
Unit B, 24th Floor,
Crawford Tower,
99 Jervois Street,
Sheung Wan, Hong Kong
Telephone
+852 2858 0778
Restaurant Website
http://tastegourmet.co